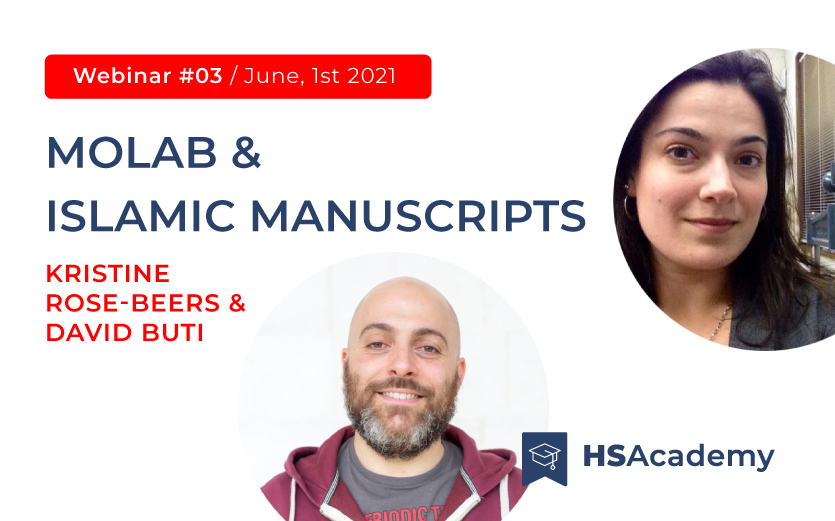 Webinar #03: MOLAB

The webinar takes place online and will introduce participants to the MOLAB platform.
The MOLAB (MObile LABoratory) is the IPERION HS platform that provides access for the Heritage Science (HS) community to key mobile laboratories and to the associated scientific expertise. It is composed of a set of mobile equipment and related competencies, for in-situ non-destructive measurements of artworks, collections, monuments, and sites made available for access through IPERION-HS. The value of MOLAB is twofold: first, the possibility of applying a multi-technique integrated approach that overcomes the intrinsic limitation of individual methods; second, the ability to analyse heritage objects without the need to move them. MOLAB started in 2004 with only two providers and now features 17 facilities across 10 countries offering access to 48 different instruments. The new MOLAB platform within IPERIONHS includes mobile laboratories with competencies in-ground and aerial remote sensing as a key to enable interdisciplinary research in new fields and application scenarios.
Kristine Rose-Beers, Head of Conservation at the Chester Beatty in Dublin (Ireland) will talk about her experience as a MOLAB user with a focus on the analyses of Islamic manuscripts and David Buti, responsible for MOLAB Helpdesk at CNR (Italy), will present "MOLAB: Bringing science to heritage objects of research". His presentation will give an overview of the MOLAB history and the current offer of services; it will also focus on the lifecycle of MOLAB proposals and projects, from the user support to the physical access. 
Date
1st June 2021 at 3 pm CEST
You will learn

What MOLAB is
How to access MOLAB
How MOLAB can improve your research
Key topics we'll cover
Heritage Science and Mobile Laboratories
Duration
1 hour (40 minutes + 20 minutes Q&A)
Speakers
Kristine Rose-Beers
Kristine Rose-Beers ACR is Head of Conservation at the Chester Beatty in Dublin, Ireland, and an accredited member of the Institute of Conservation (ICON). She has over 18 years of experience in manuscript conservation, and is responsible for the busy conservation studio at the museum.
David Buti is a researcher fellow at the Institute of Heritage Science (ISPC) of the Italian National Research Council, Italy. He oversees the User Helpdesk of the Transnational Access Activities of IPERION-HS and he is access manager of the MOLAB platform within the Italian node of ERIHS. He obtained a PhD in Conservation Science at the University of Florence, in collaboration with the CNR-ISTM and the Centre SMAArt. His PhD research focused on the investigation of Mesoamerican manuscripts and their constituent materials. After his PhD, he got a six-year position as a conservation scientist at the National Gallery of Denmark – Center for Art Technological Studies and Conservation (CATS) expanding his competencies and investigating several kinds of artworks – from old masters to contemporary art – characterizing artist materials, understanding degradation processes and assisting conservators and art historians.
Future webinars
Read the IPHS full programme
Registration form for Webinar #3