IPERION HS and E-RIHS launched a new series of webinars, dedicated to the IPERION HS TNA  access users experience: Users Meeting events.
During the users meeting, the user group leaders of granted projects showcase their research and share their experience related to IPERION HS facilities and archives. The audience can interact with the users using Q&A function of the Zoom platform.
The duration of users presentations is typically 30 min, followed by 30 min of live Q&A session.
Next webinar: Users meeting #02

Topic: experience with access to IPERION HS FIXLAB & ARCHLAB facilities

Users/speakers: Lucrezia Milillo and Marya Albrecht
More information and registration: www.iperionhs.eu/iperion-hs-2nd-tna-users-meeting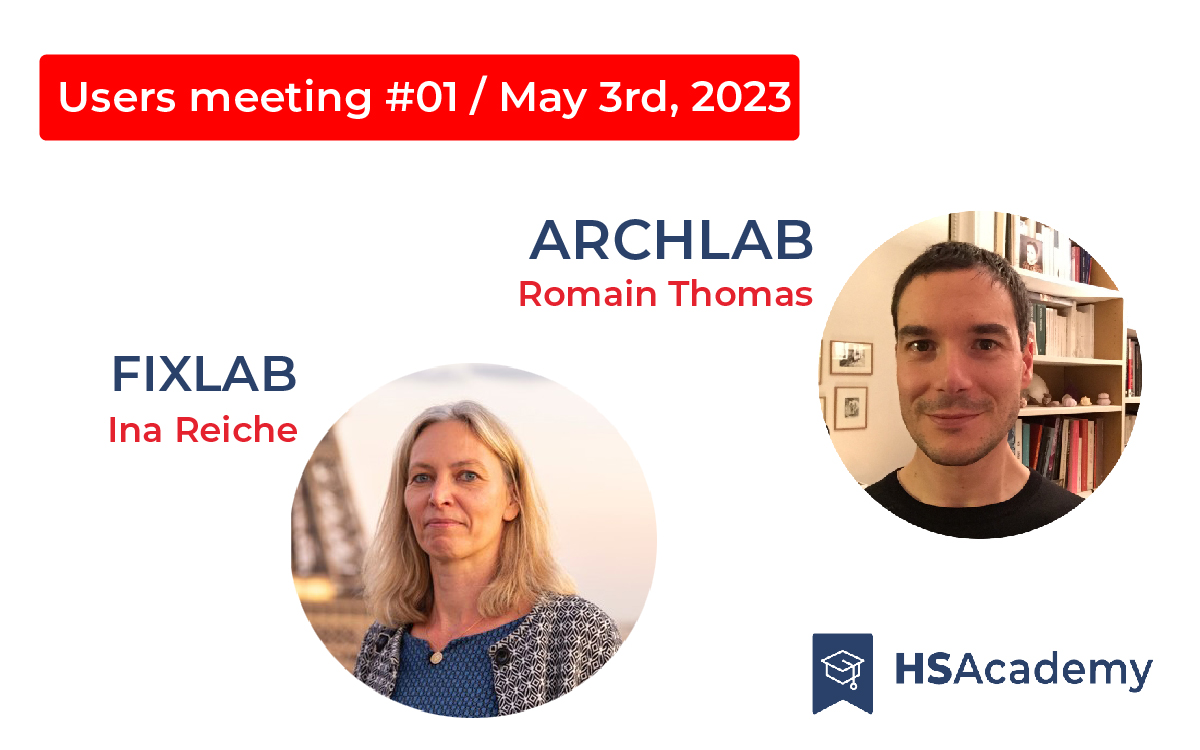 Users meeting 1: Ina Reiche and Thomas Romain
The first Users Meeting event in the #HSAcademy​ series was held on May 3rd, 2023, from 3 to 4 pm. The User Group Leaders of two successful IPERION HS TNA access projects shared their experience related to the FIXLAB and ARCHLAB services. Dr. Ina Reiche presentedthe FIXLAB project "PIXE analysis on the track of the "LION MAN" and Dr. Romain Thomas the ARCHLAB project "The AORUM: the Analysis of Gold and its Uses as a painting material in 16th-17th c. Europe".