IPERION HS and E-RIHS are organizing a series of webinars, a key source of state-of-the-art information on #HeritageScience research, facilities, policy and impact. The series contributes to the development of a vibrant heritage science community and is intended for anyone involved in interdisciplinary #heritage research.
The monthly webinars are typically 30 min long, followed by Q&A.
You can access the 2021 programme of IPERION #HSAcademy webinars here.
Next webinar: 1st June 2021

Topic: MOLAB
Speakers: Kristine Rose-Berry and David Buti
More information and registration: http://www.iperionhs.eu/webinar-3-registration/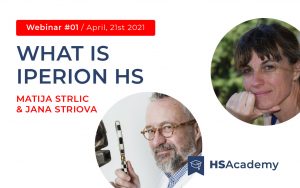 Webinar 1: Heritage Science and IPERION HS
The first webinar in the #HSAcademy​ series was delivered by Matija Strlic (UCL Institute for Sustainable Heritage and University of Ljubljana) and Jana Striova (National Research Council, Italy). It focuses on the paradigms of heritage science and how the EU infrastructure project.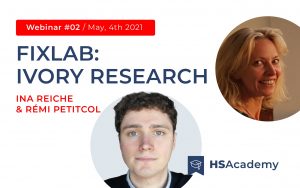 Webinar 2: Palaeolithic Ivory Research and FIXLAB
The second webinar in the #HSAcademy​​ series is delivered by Ina Reiche (CNRS, France) and Rémi Petitcol (C2RMF, France) and focuses on the use of particle physics techniques in the research of palaeolithic ivory artefacts and on the FIXLAB platform of the EU infrastructure project IPERION HS and how it can be used to support collaborative heritage science projects.