Lecture series

The lecture series "Current Topics in Heritage Science" of the IPERION HS Academy aims at providing online training on fundamental aspects of heritage science, such as techniques and methodologies, as well as on specific heritage typologies and other topics of interest to the field.
The monthly lectures are typically 30 min long, followed by Q&A.
The full programme is available here.
Next lecture: February 16th, 2023

Topic: Sirius – a powerful tool to study ancient materials with synchrotron light
Moderator: Emerging professionals
Speaker: Verônica C. Teixeira
More information and registration: www.iperionhs.eu/ctinhs_lecture-06/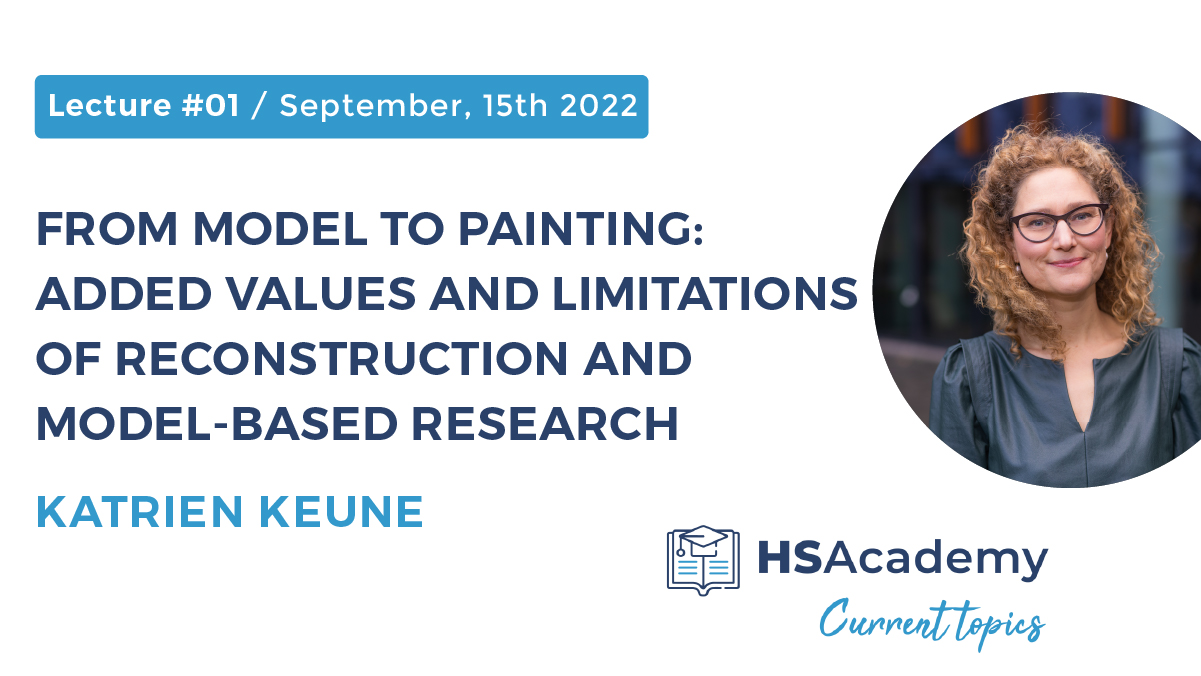 Lecture 1: From model to painting: added values and limitations of reconstruction and model-based research
The first lecture was delivered by Katrien Keune (Head of Science at the Rijksmuseum and professor in molecular spectroscopy at the University of Amsterdam). It focuses on the advantages and limitations of reconstructions and models system in heritage science.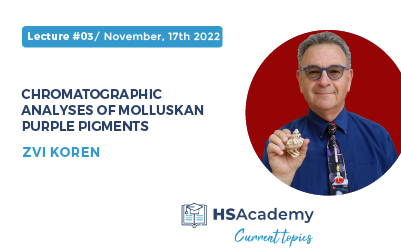 Lecture 3: Chromatographic analyses of molluskan purple pigments
Prof. Zvi Koren delivered his lecture on the chromatographic analyses of natural purple pigments and dyes, explaining what is the malacological source of these archaeological pigments and dyeings, what was the ancient method by which these dyeings were performed, and more. He also showed some case studies of HPLC chromatographic analyses of archaeological samples dating from three millennia ago.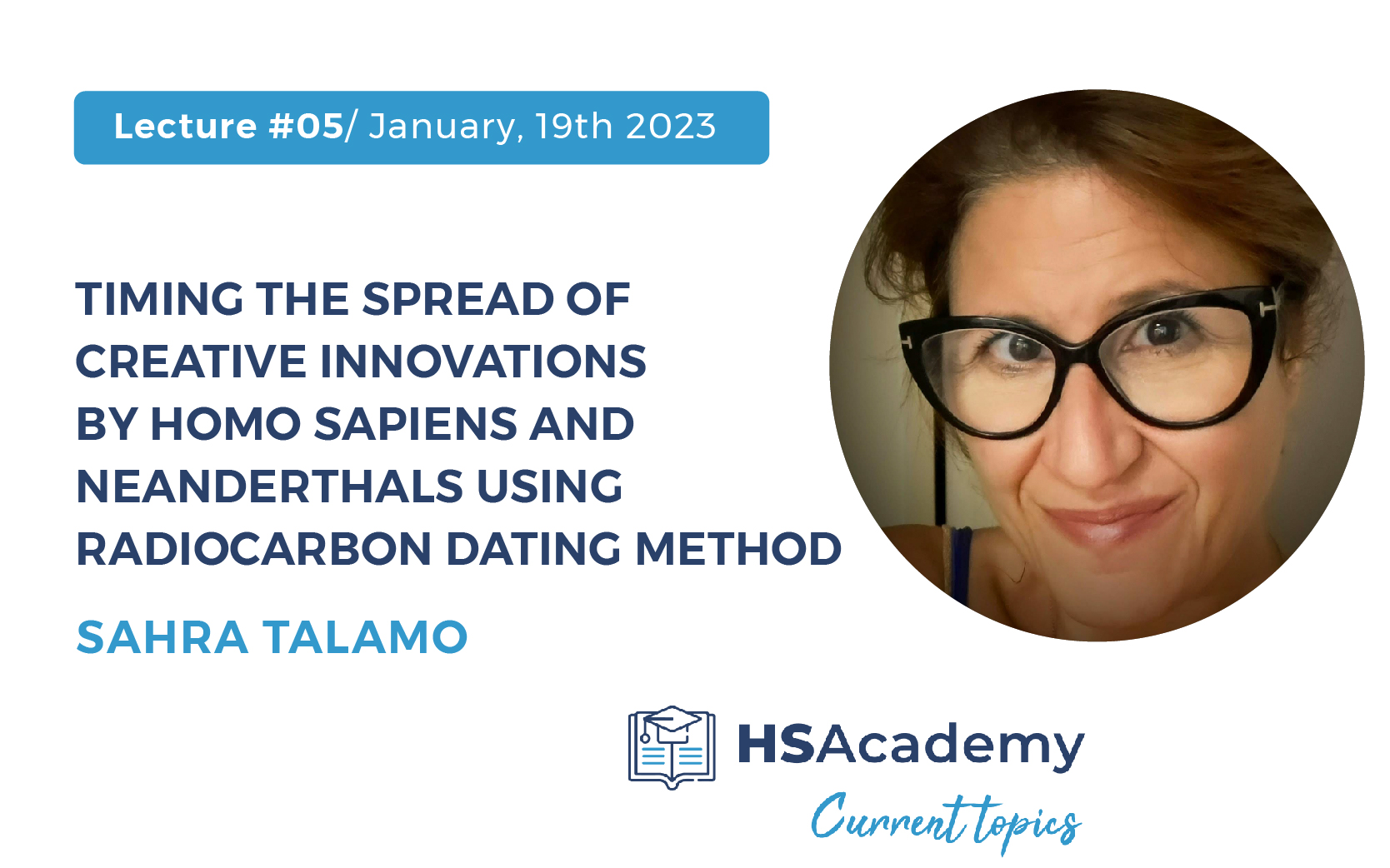 Lecture 5: Timing the spread of creative innovations by Homo sapiens and Neanderthals using the radiocarbon dating method
The fifth lecture of "Current Topics in Heritage Science" series was delivered by Sahra Talamo on January 19th, 2022, from 3 to 4 pm (CET). She spoke about radiocarbon dating and its role in the study of human evolution. She addressed how we can overcome the fire of destroying precious objects and directly date them using the updated radiocarbon pretreatment, the latest AMS instrumental advances, and the new IntCal20 calibration curve.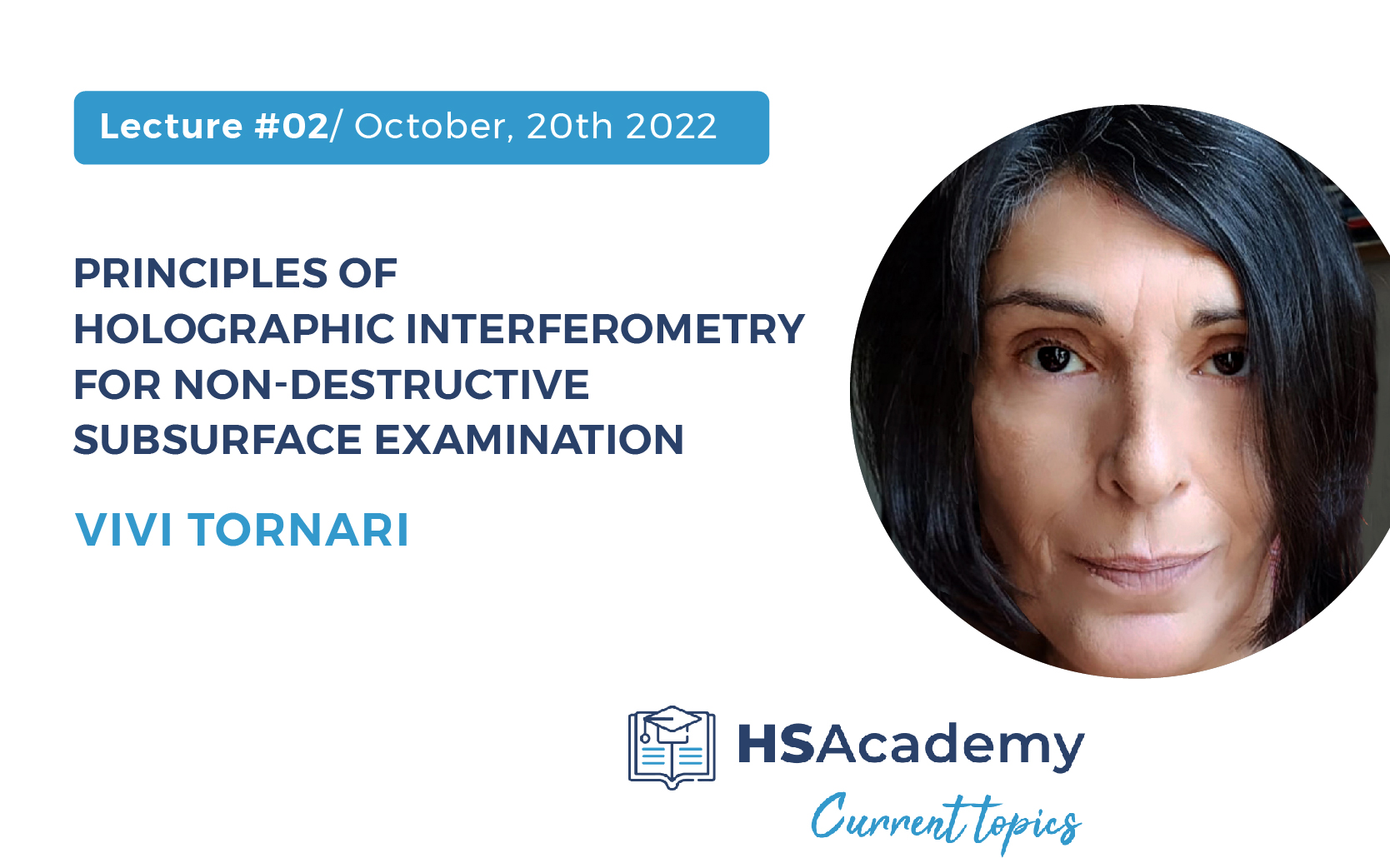 Lecture 2: Principles of holographic interferometry for non-destructive subsurface examination
The Lecture was delivered by Vivi Tornari, Senior Specialized Scientist, Head of the Holography Laboratory of Laser Applications at the IESL of the Foundation for Research and Technology-Hellas (Crete, Greece). It is focused on the basic principles and prominent applications of Holographic Interferometry non-destructive examination of movable and immovable heritage objects.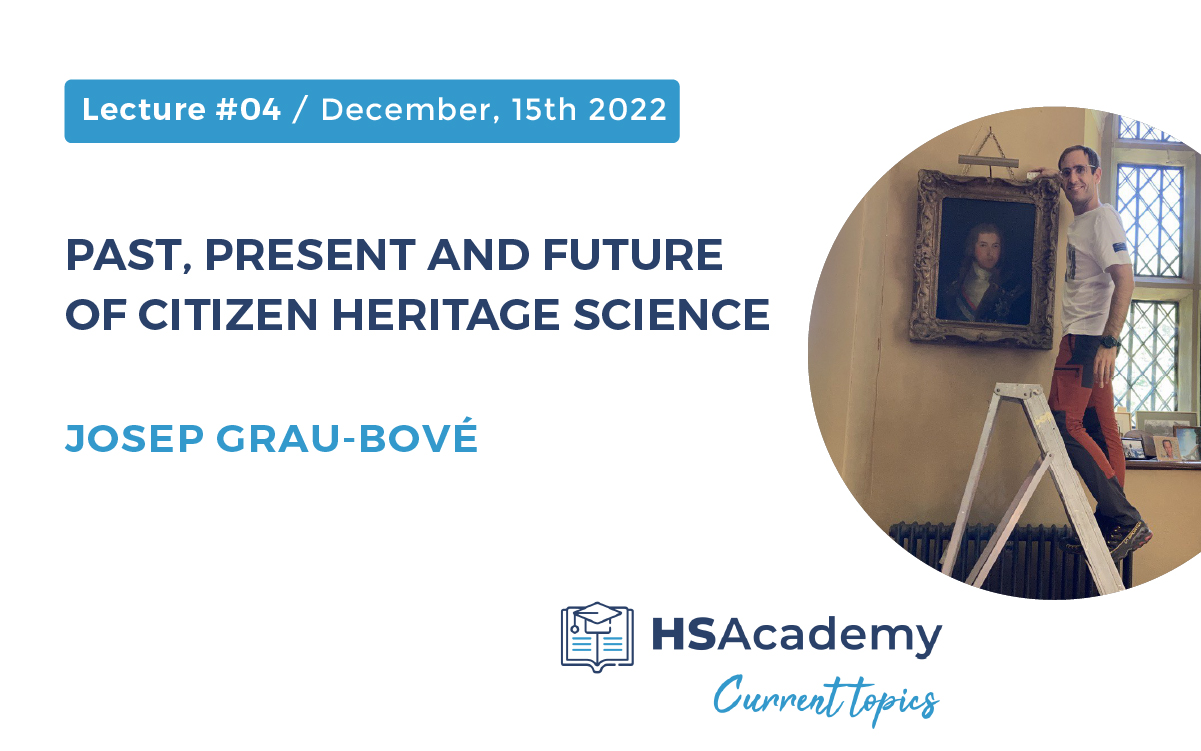 Lecture 4: Past, present and future of citizen heritage science
The fourth lecture of "Current Topics in Heritage Science" series was delivered by Josep Grau-Bové on December 15th, 2022, from 3 to 4 pm (CET). The lecturer addressed the key role that citizens play in heritage science. He illustrated the scientific tasks that are well-suited to be done in collaboration with citizen scientists and illustrated the research avenues in heritage that remain open in citizen science, beyond the assessment of data quality.
The lectures are organized by a team of 6 emerging professionals working on diverse heritage science projects:
Bertasa, Moira, Postdoctoral research fellow at the Heritage Science Group at CNR-INO (PNIR SHINE project, funded by MUR) – Scopus ID
Chaban, Antonina, Postdoctoral research fellow at the Heritage Science Group at CNR-INO (IPERION HS project, funded by EU H2020) – Scopus ID
Di Gianvincenzo, Fabiana, Postdoctoral research fellow at the Heritage Science Laboratory Ljubljana (ODOTHEKA project, funded through the CEUS scheme, ARRS – Slovenian Research Agency) – Scopus ID
Ebeid, Hassan, Marie Curie Research Fellow at the Heritage Science Laboratory Ljubljana, (ISLAPAP project, EU Marie Skłodowska-Curie Action) – OrcID
Quintero Balbas, Diego, Postdoctoral research fellow at the Heritage Science Group at CNR-INO (DIAGNOSE project, co-funded by Tuscany Region POR FSC 2014-2020 Giovanisì, Galileo Museum, El. En. Group) – Scopus ID
Rijavec, Tjaša, PhD Student at Heritage Science Laboratory Ljubljana (funded by a Young Researcher Grant, ARRS – Slovenian Research Agency) – Scopus ID