Lecture series

The lecture series "Current Topics in Heritage Science" of the IPERION HS Academy aims at providing online training on fundamental aspects of heritage science, such as techniques and methodologies, as well as on specific heritage typologies and other topics of interest to the field.
The monthly lectures are typically 30 min long, followed by Q&A.
The full programme is available here.
Next lecture: October 20th, 2022

Topic:Principles of holographic interferometry for non-destructive subsurface examination
Moderator: Emerging professionals
Speakers: Vivi Tornari
More information and registration: www.iperionhs.eu/lecture-2-2022/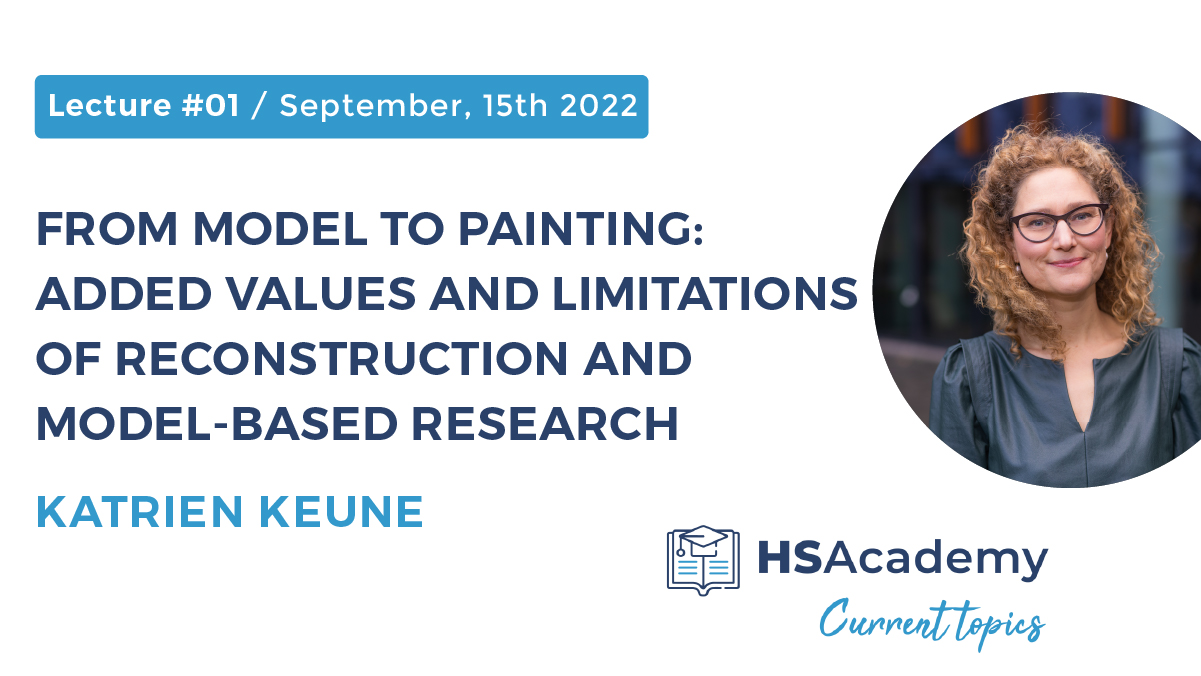 Lecture 1: From model to painting: added values and limitations of reconstruction and model-based research
The first lecture was delivered by Katrien Keune (Head of Science at the Rijksmuseum and professor in molecular spectroscopy at the University of Amsterdam). It focuses on the advantages and limitations of reconstructions and models system in heritage science.
The lectures are organized by a team of 6 emerging professionals working on diverse heritage science projects:
Bertasa, Moira, Postdoctoral research fellow at the Heritage Science Group at CNR-INO (PNIR SHINE project, funded by MUR) – Scopus ID
Chaban, Antonina, Postdoctoral research fellow at the Heritage Science Group at CNR-INO (IPERION HS project, funded by EU H2020) – Scopus ID
Di Gianvincenzo, Fabiana, Postdoctoral research fellow at the Heritage Science Laboratory Ljubljana (ODOTHEKA project, funded through the CEUS scheme, ARRS – Slovenian Research Agency) – Scopus ID
Ebeid, Hassan, Marie Curie Research Fellow at the Heritage Science Laboratory Ljubljana, (ISLAPAP project, EU Marie Skłodowska-Curie Action) – OrcID
Quintero Balbas, Diego, Postdoctoral research fellow at the Heritage Science Group at CNR-INO (DIAGNOSE project, co-funded by Tuscany Region POR FSC 2014-2020 Giovanisì, Galileo Museum, El. En. Group) – Scopus ID
Rijavec, Tjaša, PhD Student at Heritage Science Laboratory Ljubljana (funded by a Young Researcher Grant, ARRS – Slovenian Research Agency) – Scopus ID