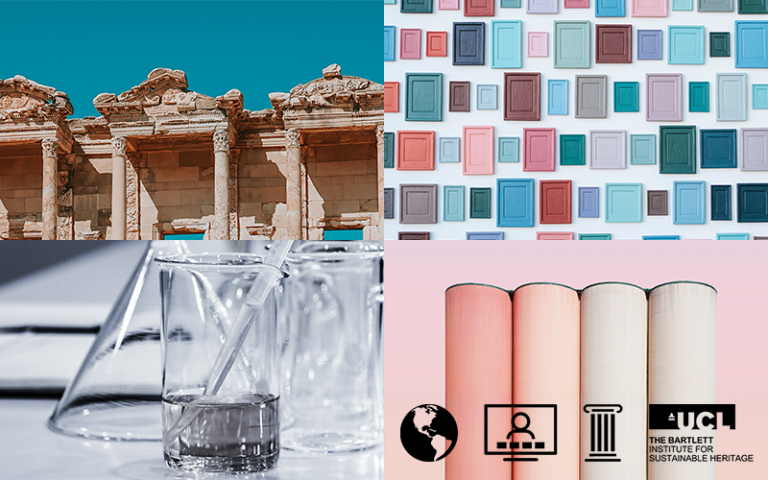 To mark 20 years of Sustainable Heritage at UCL
Research into cultural heritage inhabits the space between humanities and science. It is critical, collaborative and interdisciplinary. This makes it challenging on many levels, continually questioning experiments, concepts and theories; applying qualitative and quantitative methods of research; ideally moving fluidly between research, policy and impact and often doing so disruptively; requiring discipline-rooted researchers with an immense breadth of expertise.
The bidecennial conference will consider where the field might go next within the context of what appears to be a very open research landscape. The outcomes will contribute to the wider debate that is defining the strategic challenges of heritage research.
The programme will consist of invited, visionary contributions exploring questions of theory, methodology, impact, sustainability, and the presentations are expected to focus on the future and to reflect on the interdisciplinary and collaborative nature of heritage research.
Organised in a hybrid format consisting of online talks, workshops and roundtable discussions, the conference will appeal to researchers and practitioners, industry and policy professionals.
The conference is organised under the auspices of the National Heritage Science Forum, the European Research Infrastructure for Heritage Science (E-RIHS – in the process of establishment) and the International Centre for the Study of the Preservation and Restoration of Cultural Property (ICCROM).
The Sustainable Heritage Bidecennial Conference will take place on Zoom over four days from 22-25 March 2021, starting at 4 pm GMT each day.
Participation is free of charge.
For further information about the programme and to register, follow THIS LINK