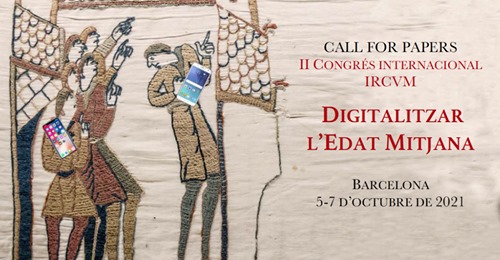 Due to COVID 19, the conference has been postponed to 5, 6 and 7 October 2022
Digital humanities: discussing risks and challenges
Digital tools are now of paramount importance in the humanities: databases, digitization, mapping with georeferencing systems (GIS) or virtual recreation of spaces, are just some examples of the vast range of possibilities now available.
The second international conference "DIGITIZING THE MIDDLE AGES" organized by IRCVM-Institut de Recerca en Cultures Medievals in Barcelona from October 5 to 7, 2021,  will be an opportunity to discuss risks and challenges when digital humanities are applied to the study of the medieval world.
Researchers wishing to contribute with a paper can send their proposal (maximum 1,000 characters) to congres.ircvm@ub.edu by February 28, 2021.
See more at http://www.ircvm.ub.edu/ii-congres-internacional-ircvm…/