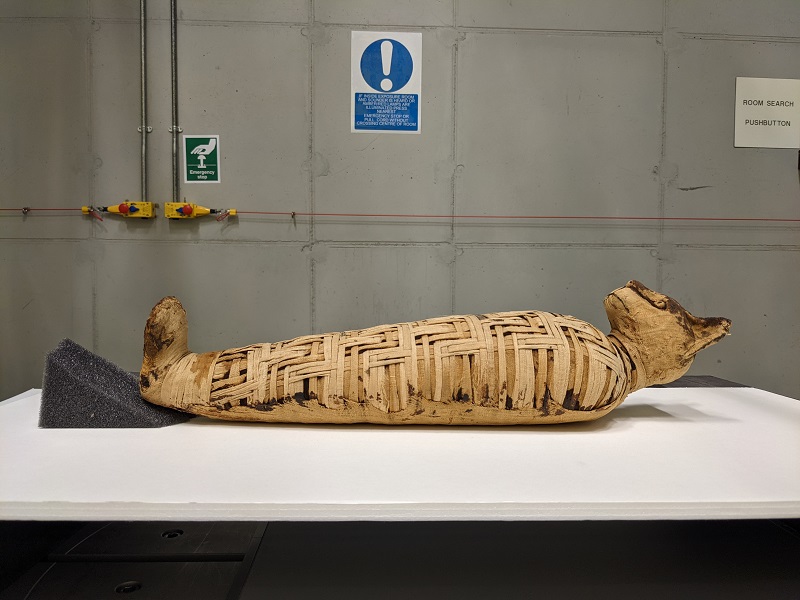 Combine and analyse 3D datasets from X-ray CT scanning and multiband photogrammetry of ancient Egyptian animal mummies
The British Museum is seeking a Mellon Foundation Postdoctoral Research Fellow to join the Scientific Research department. The main purpose of the role is to combine and analyse 3D datasets from X-ray CT scanning and multiband photogrammetry of ancient Egyptian animal mummies, enhancing their understanding and promoting effective storage and display.
The Fellowship offers an exciting opportunity for an early career researcher with a doctorate in a science discipline (computational imaging or imaging science preferred) to apply non-invasive scientific imaging to ancient Egyptian animal mummies. The 3D datasets will help explore both the external appearance of the mummies and the remains lying within the wrappings and further our understanding of the fascinating link between humans and animals in ancient Egyptian society. A key aspect of this role will be the development of a computational approach to combining surface and volumetric 3D image datasets.
The British Museum curates approximately 400 Egyptian animal mummies, on which limited research has been conducted. Multiband photogrammetry (MBP), an innovative technique in cultural heritage, will be employed to document and investigate the once colourful textile wrappings that were used to prepare these animals, as well as mapping other materials related to embalming practices under different wavelengths of light. X-ray computed tomography (CT) will be used to investigate faunal remains concealed within wrappings or containers. Both methods are non-invasive and respect the integrity of the animal remains.
It is envisaged that the 3D datasets created by the Fellow will provide unparalleled access to information related to the production and function of these mummies, as well as novel opportunities for the redisplay of this collection. The combined imaging techniques will help further our understanding of the mummies and their makers, from the animal's diet and the cause of death to the mummification process. In addition, the 3D models and the datasets will be instrumental in reconstructing and displaying the original appearance of these mummies, allowing them to be viewed in a new light by the public, whose only experience of these objects are highly faded examples in museum collections today. Finally, the production of an effective digital-born means to document and study these mummies, as well as sharing new research with the public and other scholars will be developed for this and future projects.
Alongside the research project, the Fellow will be trained in the application of imaging techniques to answer wider curatorial and collection care enquiries. The Fellow will also be involved in all aspects of the department's work, playing a full part in all academic life of the department and of the Museum's wider scholarly and public programmes.
Application deadline: 12 pm (midday) on 18th July 2022
For further information about requirements and how to apply please, visit https://bmrecruit.ciphr-irecruit.com/templates/CIPHR/jobdetail_4093.aspx