The stimulated Infrared thermography system has been developed by the LRMH and the University of Reims Champagne Ardenne. This instrumentation aims at seeking the state of conservation of different artworks, especially mural painting. It consists on a brief light excitation of the surface in order to look at the heat diffusion to detect defects of the material. First, the analyzed sample is excited with a flux of photons that produce an increase of the temperature of the area. The variation of temperature leads to a variation of the infrared radiation that is visualized through an infrared thermography camera.
Cultural heritage

architecture, musical instrument, painting, stained glasses
inorganic

ceramic (clay/mud brick/terracotta/earthenware/stoneware/porcelain), glass, stone, metal and metallurgical By-Products

organic

animal parts, binding media, glues, wood, paper, textiles, varnishes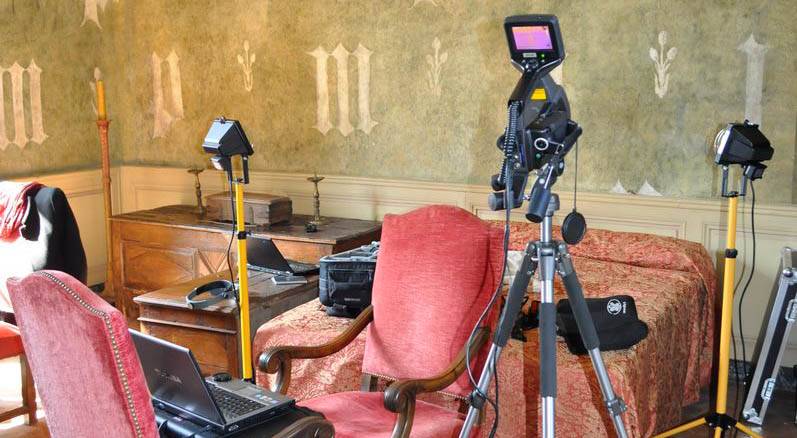 The system used comprises an excitation device, a detection device, and electronic and computing instrumentation for monitoring. In order to obtain homogeneous energy deposition, the excitation source is a couple of halogen lamp (500 W). This excitation source can be modulated, in a pulse way. The detection system is constituted of an infrared camera of...