Micro X-ray fluorescence (µXRF) is an elemental analysis technique which allows for the examination of very small sample areas. Like conventional XRF instrumentation, micro X-ray fluorescence uses direct X-ray excitation to induce characteristic X-ray fluorescence emission from the sample for elemental analysis. Unlike conventional XRF, which has a typical spatial resolution ranging in diameter from several hundred micrometers up to several millimeters, µXRF uses X-ray optics to restrict the excitation beam size or focus the excitation beam to a small spot on the sample surface so that small features on the sample can be analyzed. Possibility to map large surfaces (over 10x10 cm2).
Cultural heritage

architecture, art, decorative arts, painting

Natural heritage

animal product, fossil, mineral, shell, skeleton, taxidermy collection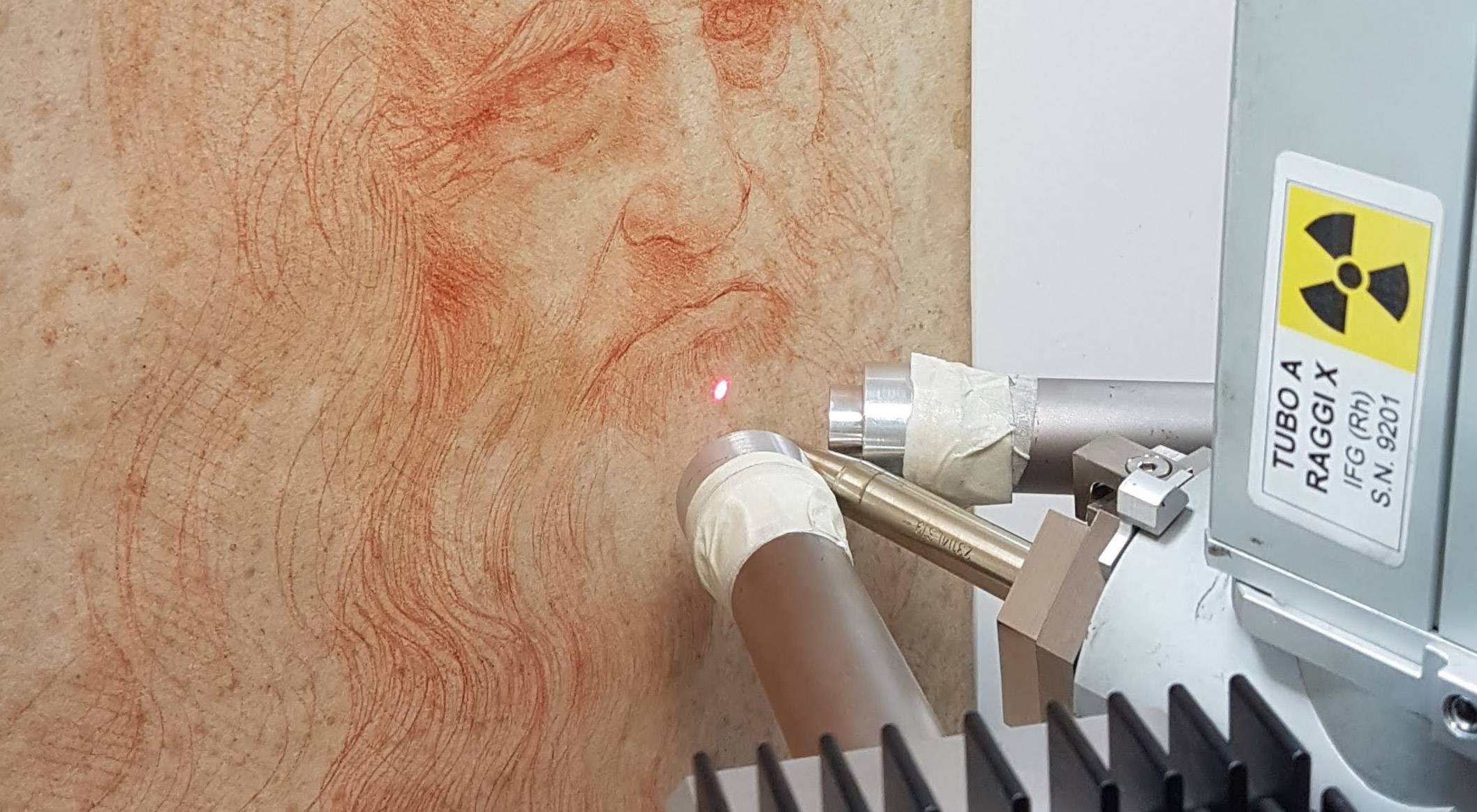 The mobile micro-XRF scanner (MXRF) consists of a spectrometric head equipped with a low power microfocus X-ray tube (30W) with a Rh anode coupled to a focusing polycapillary optic. The spot of the beam coming out from the primary X-ray source is about 10 microns at 10 keV at a focus distance of 3.5 mm....