High - accuracy 3D documentation of buildings and objects at sub-millimetre resolution coupled with geodesic measurements.
Cultural heritage

archaeological object and site, architecture, art, decorative arts, demo anthropologic object, film, manuscript, mosaics, musical instrument, other, painting, photo, sculpture, textile

Natural heritage

animal product, botanic collection, fossil, mineral, object in formalin, other, shell, skeleton, taxidermy collection
inorganic

ceramic (clay/mud brick/terracotta/earthenware/stoneware/porcelain), glass, stone, metal and metallurgical By-Products

organic

animal parts, binding media, glues, wood, paper, varnishes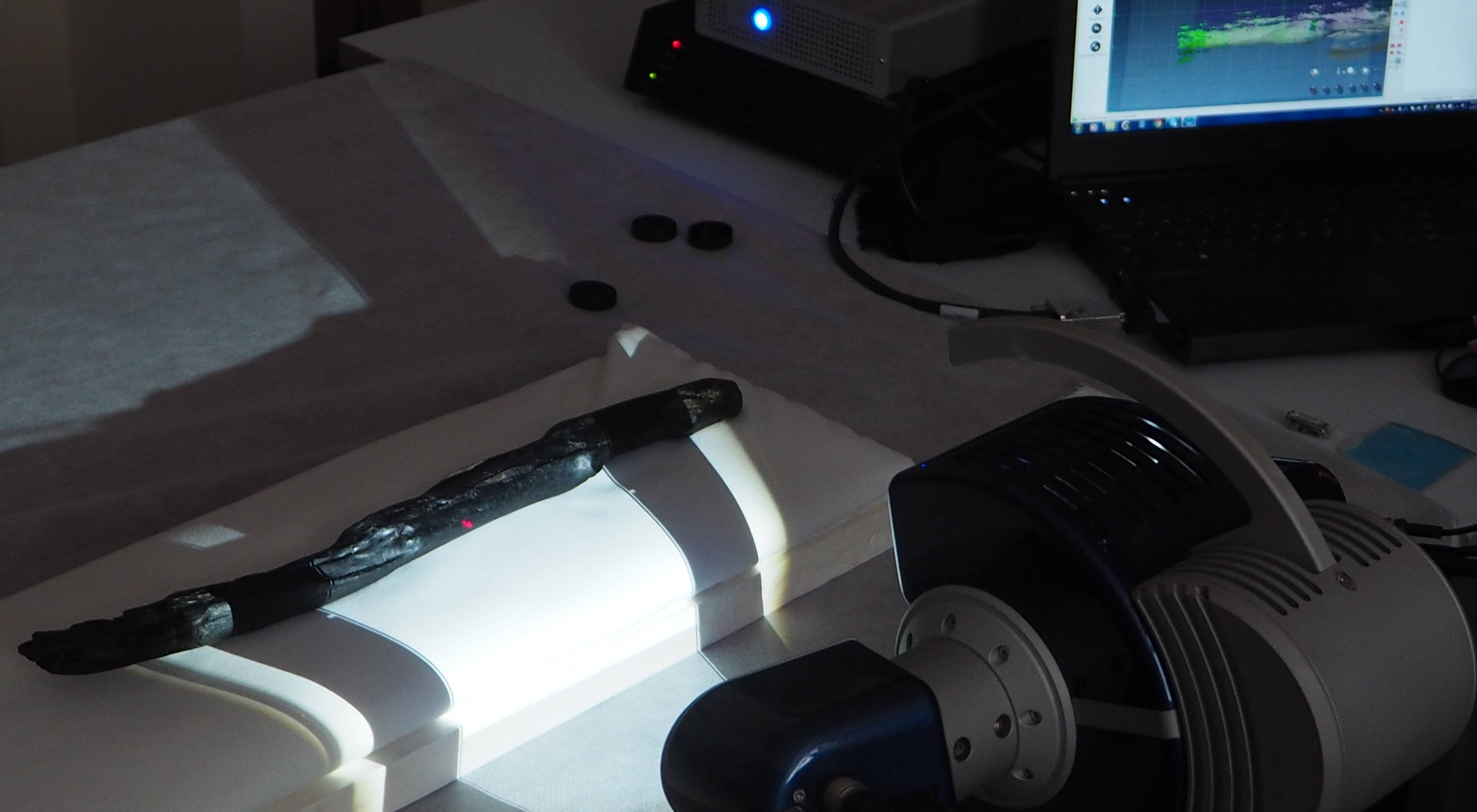 3D structure-light scanner: works with white light and does not acquire colour information. It is equipped with a CMOS 5 Megapixel camera and three different sets of lenses. The S60, with a field of view of 49x40mm and a maximum resolution of 0.02mm. The S125, with a field of view of 116x98mm and a maximum...