UV laser induced Fluorescence spectroscopy (LIF) can be used to complement other spectroscopy techniques such as Raman and reflectance spectroscopy to identify and characterise materials. Remote UV LIF spectroscopy at standoff distances of up to tens of metres can be used to conveniently analyse anywhere on a monument/object from the ground level without having to move the instrument. Given the non-invasive nature of the technique, it can also be used for mapping an area remotely (fluorescence mapping).
Cultural heritage

archaeological object and site, architecture, art, decorative arts, manuscript, mosaics, painting, papyrus, sculpture, textile

Natural heritage

botanic collection, fossil, mineral, shell, skeleton
inorganic

ceramics, glass, stone, metal and metallurgical By-Products, pigments

organic

animal parts, binding media, glues, wood, paper, textiles, varnishes, organic pigments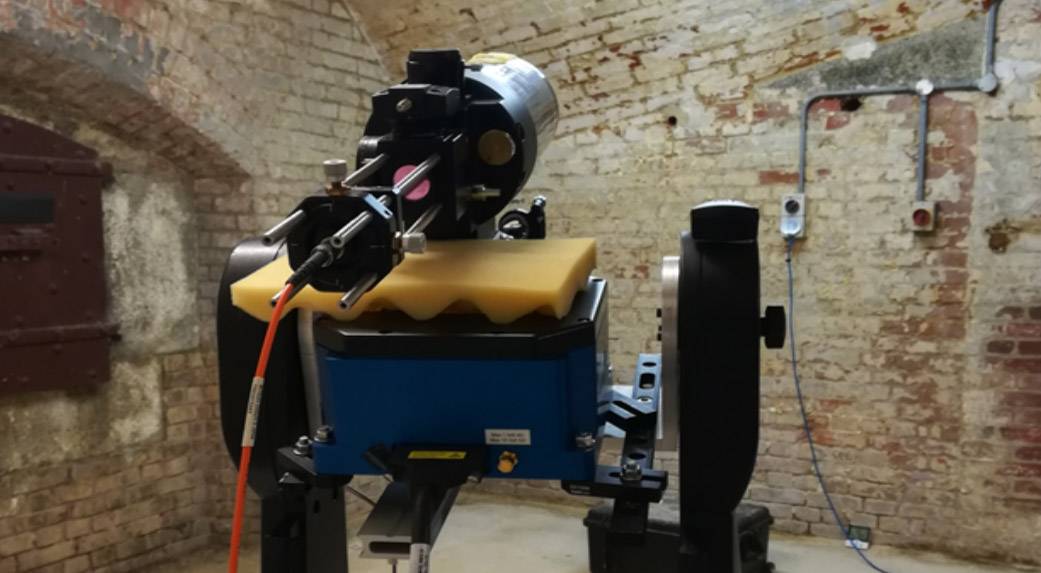 The remote UV LIF system uses a pulsed 355nm laser to induce fluorescence in a material. The whole system is placed on a computer controlled pan/tilt stage allowing automated mapping. A small camera is also attached to the system to record the position where the data is taken. The laser spot size is ~1mm. A...