Paleomagnetism is the study of the terrestrial magnetic field recorded by rocks at the time of their formation or during relevant geological processes that took place afterwards (e.g. metamorphism). It is based on three basic assumptions: 1) Axial geocentric dipole: The Earth's magnetic field is on average dominated by an axial dipole parallel to the rotational axis of the Earth. 2) Record of the magnetic field: Ferromagnetic minerals in rocks and sediments can record the past Earth's magnetic field. 3) Unchanged record over time: The magnetization acquired by a rock or sediment at the time of formation remains unchanged over time. The Paleomagnetism Laboratory focuses on magnetic stratigraphy (polarity reversals of the Earth's magnetic field), rock magnetism, and anisotropy of magnetic susceptibility in various sedimentary environments.
Natural heritage

mineral, sediments
inorganic

ceramics, stone, pottery, sediment, cement, ocher, patinas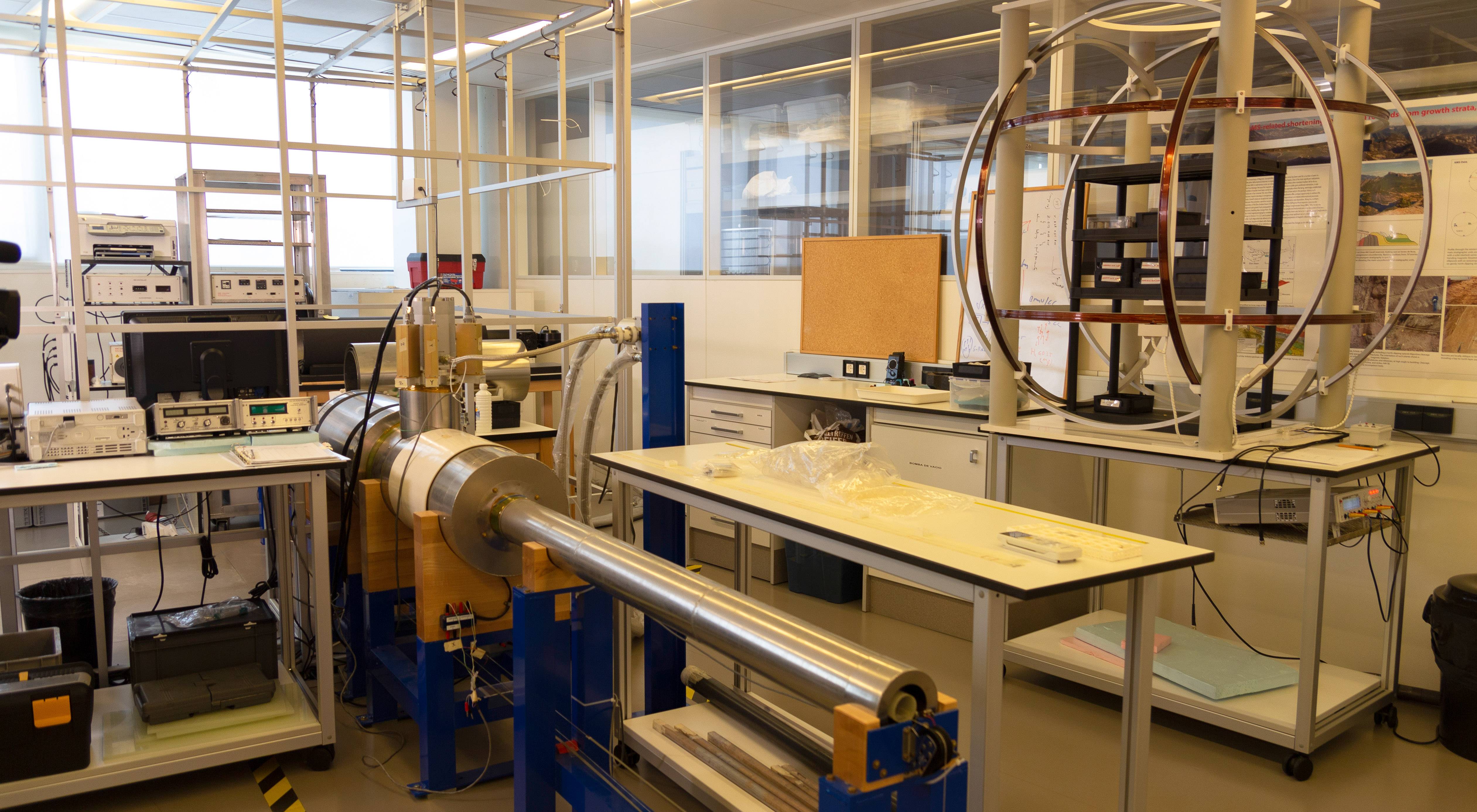 The Paleomagnetism equipment is composed of: i) a Cryogenic magnetometer (SQUID) (755 SRM, 2G Enterprises), equipped with a three-coil system with the capacity to apply a field of up to 170 m Tesla; ii) a thermal Demagnetizer model ASC TD48-SC (ASC Scientific), with a capacity to heat 48 one-inch diameter or one -inch cubic geological...