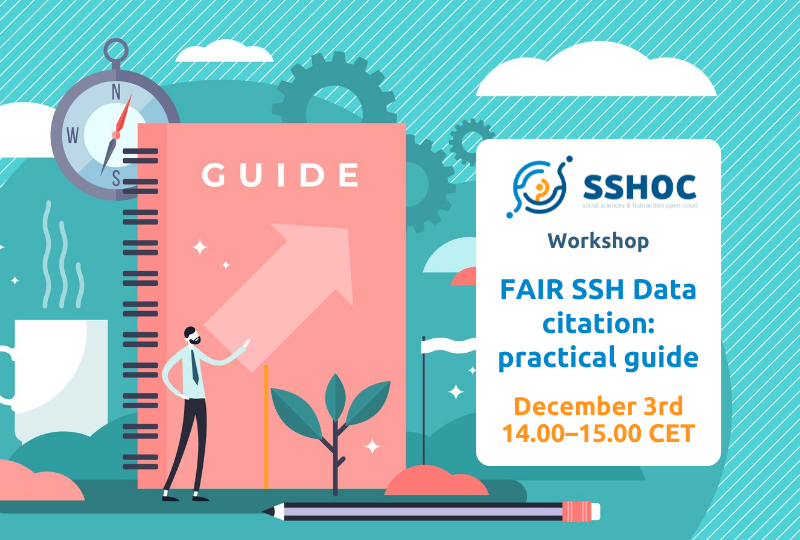 SSHOC  the project aiming at creating the social sciences and humanities area of the European Open Science Cloud (EOSC) organizes the webinar FAIR SSH Data citation: practical guide.
Data citation in Social Sciences and Humanities (SSH) can be a rather complicated task, in particular when it comes to making it machine-actionable. The incompleteness of existing citation methods and complexity of the technical landscape only add to the challenge. To address this problem, after doing an inventory of citation practices SSHOC project T3.4 set out to create recommendations and software to:
make SSH data-sets citable;
visualise and exploit citations;
provide facilities for curation and semantic annotation of these resources.
The  webinar will focus on practical aspects of SSH citation based on these recommendations, and more specifically on:
the value/necessity of data citation;
the "FAIR SSH Citation prototype" and other existing tools;
practical advice on how to cite SSH data;
a new model for data-based scholarship.
Click HERE for further information and registration