Joining the OpenAIRE platform is an important step toward making Heritage Science data open, findable, accessible and reliable. The IPERION HS team is glad to be partnering with OpenAIRE in enabling a cross-border exchange of knowledge in heritage science and in opening new opportunities for the next generations of heritage scientists. We are excited to work together with OpenAIRE on this important and challenging mission with global impact.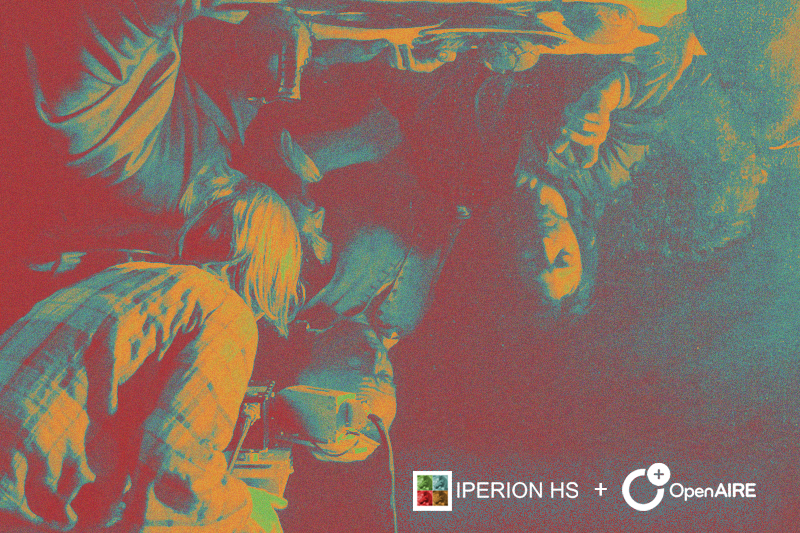 The collaboration between IPERION HS and OpenAIRE has been officially started.
Inge Van Nieuwerburgh, chair of the OpenAIRE Executive Board and General Assembly, and Luca Pezzati, coordinator of IPERION HS, signed a Memorandum of Understanding with the aim of easing the discovery of research products in the domain of Heritage Science, monitoring the impact of IPERION HS in the research landscape and its contribution to Open Science.
OpenAIRE and IPERION HS are working together to build a single entry point to access research outcomes in the field of Heritage Science (OpenAIRE Connect) and to customize a service to configure a dashboard to monitor the impact of IPERION HS on the research community (OpenAIRE Monitor).
Read the full press release on the OpenAIRE website