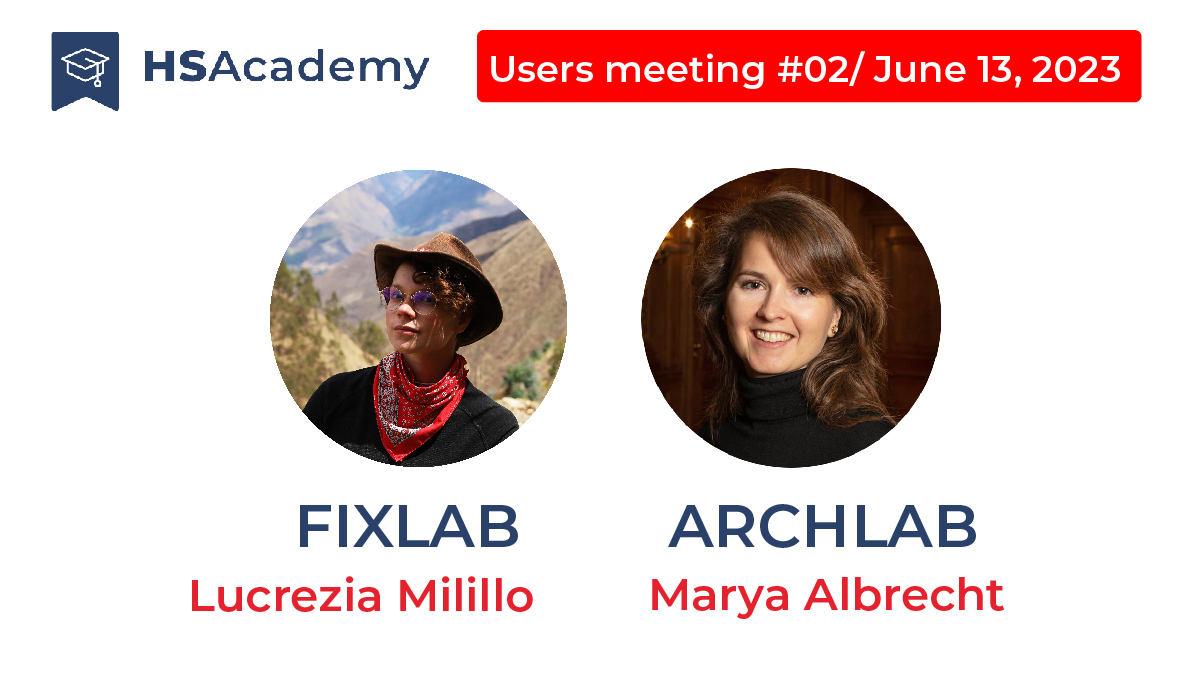 IPERION HS TNA Users Meeting #02
The Users Meeting webinars are organized by the HS Academy, a collaborative initiative between IPERION HS (www.iperionhs.eu) and E-RIHS (www.e-rihs.eu). The two European projects integrate facilities of recognized excellence in Heritage Science, offering access to a wide range of high-level scientific instruments, methodologies, data, tools and training opportunities for advancing knowledge and innovation in the field.
The 2nd Users meeting will be held online on June 13th 2023 at 3 pm (Rome time zone) using the ZOOM webinar platform. The User Group Leaders Lucrezia Milillo and Marya Albrecht will share their experience related to the TransNational Access (TNA) projects of access to IPERION HS facilities and archives.
Lucrezia Milillo will present the FIXLAB project "Meaningful Materials in the Khipu Code" and Marya Albrecht the ARCHLAB project "Conservation of the Madonna Enthroned by Joan Reixach".
Date
June 13th, at 3 pm (Rome time zone)
Duration
1 hour broken down as follows:
– 
30 minutes presentations of Users projects (15 minutes for each User);
– 
30 minutes for the Q&A interactive session of the participants with the Users.
Speakers
Lucrezia Milillo is a PhD student and Wolfson scholar in the Social Anthropology department at the University of St. Andrews. Her research aims to further our understanding of Andean khipus – colourful knotted cords used as writing in the Andes for fourteen centuries: before, during and after the Inka empire. She combines ethnographic fieldwork with morphological and scientific study to new insights into the significance of colour and materials used in the production of Andean khipus. She will present the FIXLAB project and will illustrate how cultural anthropology and heritage science are successfully collaborating in a multimodal study to understand a mysterious and culturally specific Amerindian writing system.
Marya Albrecht is a painting conservator in The Hague, working both freelance and at the Mauritshuis. Her interest lies in the research and treatment of old master paintings. She graduated from the postgraduate program in Conservation and Restoration of Cultural Heritage at the University of Amsterdam in 2014, after receiving a master's degree in Paintings Conservation from the same university in 2012. Since graduating she has published on material-technical studies of 17th-century Dutch paintings and 15th-century Spanish paintings. Her presentation is about the ARCHLAB project, focused the conservation and material-technical analysis of The Madonna Enthroned surrounded by angels attributed to Joan Reixach (collection Foundation de Haar, Utrecht). This painting dates from the mid-15th century and is painted on a wooden panel. Since Spanish art of the 15th century is extremely rare in The Netherlands, the User group visited the archives of the Instituto del Patrimonio Cultural de España (Madrid) to gain a better understanding of the panel's original appearance and construction by comparing it to other Reixach paintings.
Registration form for Users Meeting #02