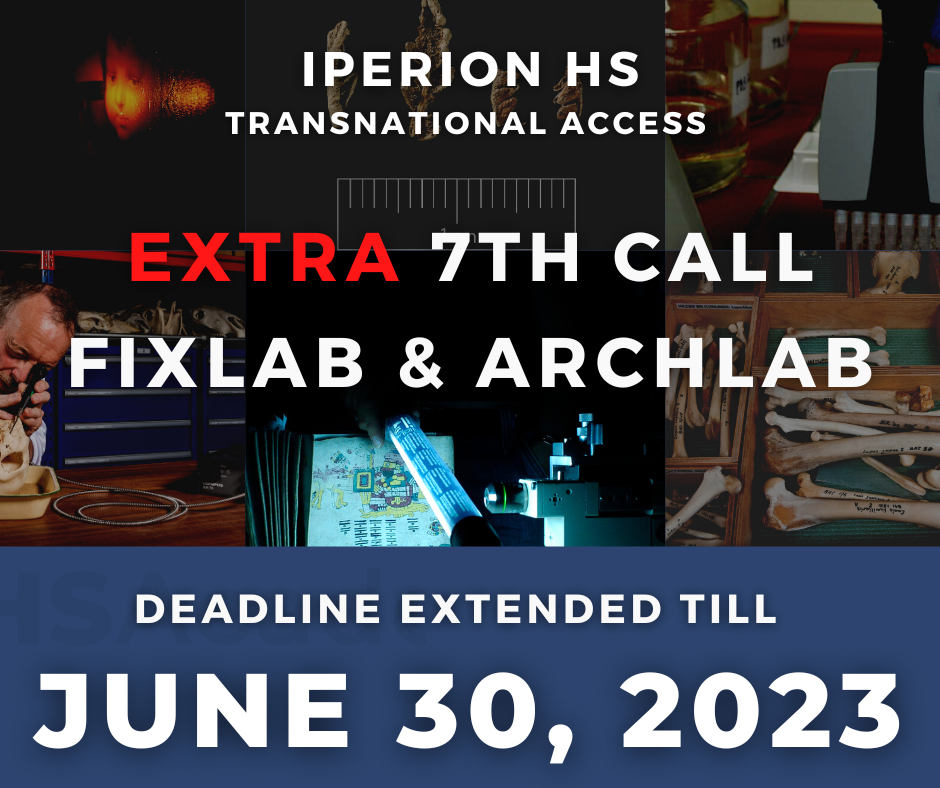 A new deadline for ARCHLAB and FIXLAB proposals
Proposals for Transnational Access (TNA)  to facilities FIXLAB and ARCHLAB  can now be submitted until June 30, 2023.
Before applying, users are recommended to contact the User Helpdesk to know each service's available slots and get more details.
Mail Helpdesk: userhelpdesk@iperionhs.eu
For other information, visit the page IPERION HS.