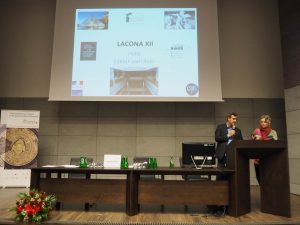 The 12th edition of the  Lacona conference on Lasers in the Conservation of Artworks
The 12th edition of the LACONA conference will be held in Paris from 10 to 14 September 2018 at the Cité de l'architecture et du patrimoine.
The aim of Lacona XII .is to welcome the widest range of academics and conservation professionals to encourage the development of new approaches and new strategies using current and innovative laser technologies for Cultural Heritage.
The event is co-organized by Iperion CH.
The final deadline for submission of abstracts has been postponed to May 30,  2018.
Click HERE to see the list of the topics to submit an abstract.
For further information please, visit http://lacona12.org/