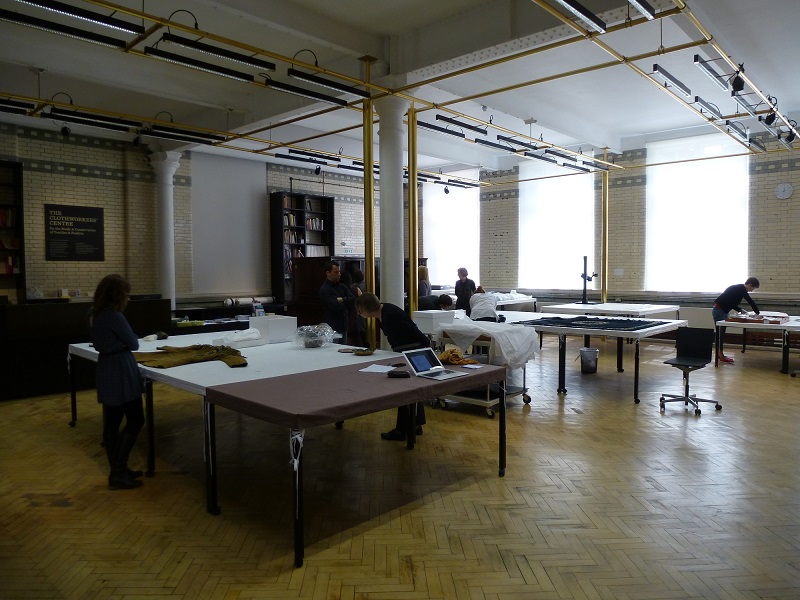 Exciting opportunity to work in the newly-refurbished laboratory
The V&A  opens a position as a Laboratory Coordinator.
The V&A is the world's leading museum of art, design and performance, and the custodian of an extraordinary and extensive collection spanning decorative and applied arts. It holds a collection of over 2.3 million objects that document 5,000 years of human creativity from across six continents. It holds many of the UK's designated National Collections, including sculpture, ceramics, metalwork, textiles and furniture, including extensive collections of prints, drawings, posters, photographs and portrait miniatures. It is also home to the National Art Library, which holds the UK's most comprehensive public reference library for the fine and decorative arts, as well as special collections on the art of the book ranging from the Middle Ages to the present day. The two photography galleries display a broad range of contemporary and historic photographs with a further four galleries and library, housing the Royal Photographic Society collection, currently being developed. Our collections keep growing with new galleries now dedicated to 20th-century and contemporary design.
As Laboratory Coordinator you will support a team of conservation scientists, conservators, curators, and visiting researchers. You will have the exciting opportunity to work in our newly-refurbished laboratory, where a AHRC £2.3 million grant has enabled the purchase and upgrade of a wide range of microscopes, spectrometers and X-radiography equipment. With demonstrable experience in the use of a wide range of scientific equipment on cultural heritage objects, as Laboratory Coordinator, you support the planning and completion of all aspects of routine sample analysis and manage the upkeep and maintenance of laboratory specialist equipment. You will support and coordinate access to our scientific facilities, including training and advising other users and ensuring best practices in laboratory H&S, including COSHH and risk assessments. You will contribute to the managing of data storage, archiving and retrieval, and to the production of research outputs. Previous experience with and expertise in colour measurements and light sensitivity of materials will be considered favourably.
Deadline for applications: 23:59, 25 August 2021
Click HERE for further information