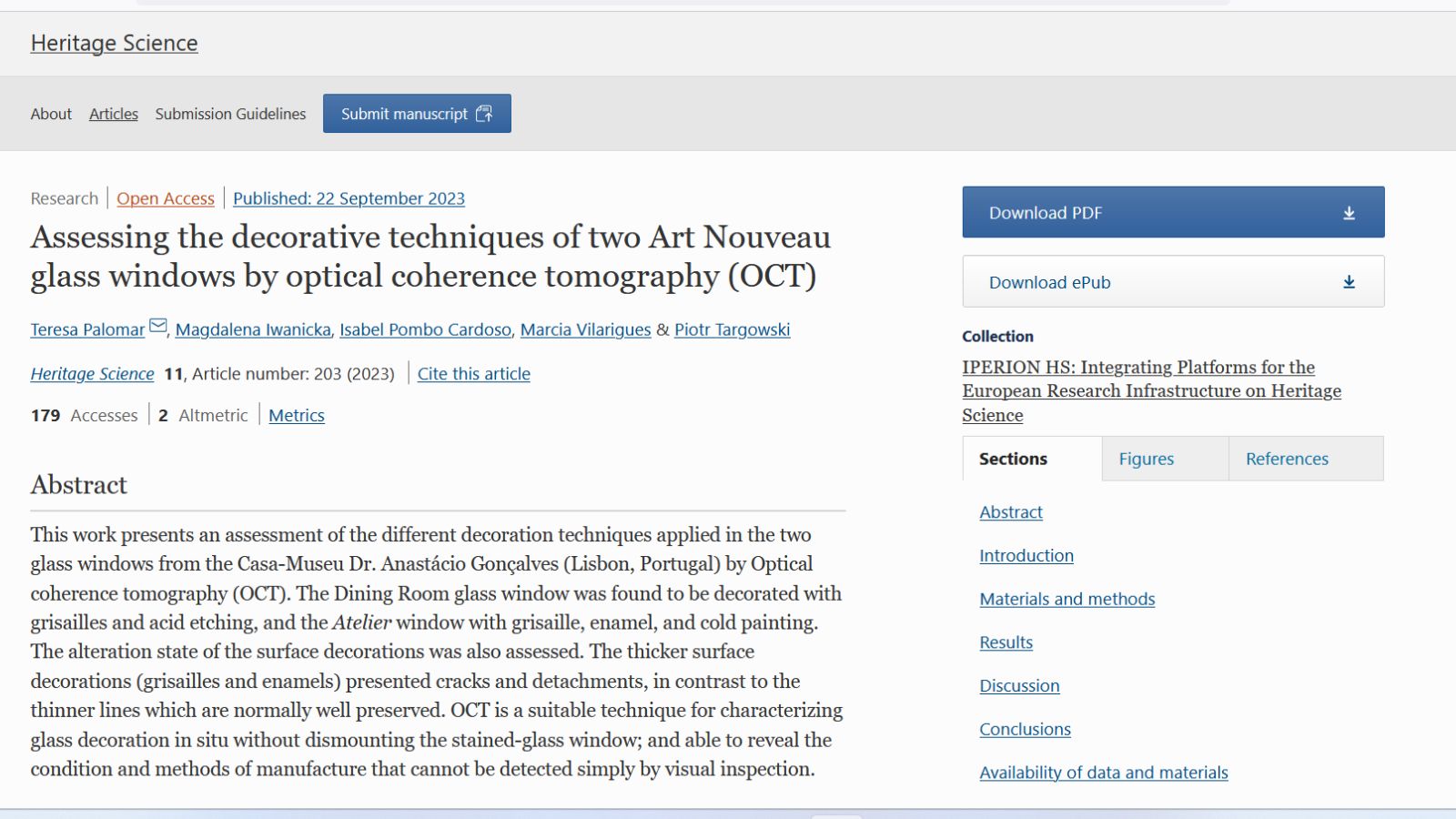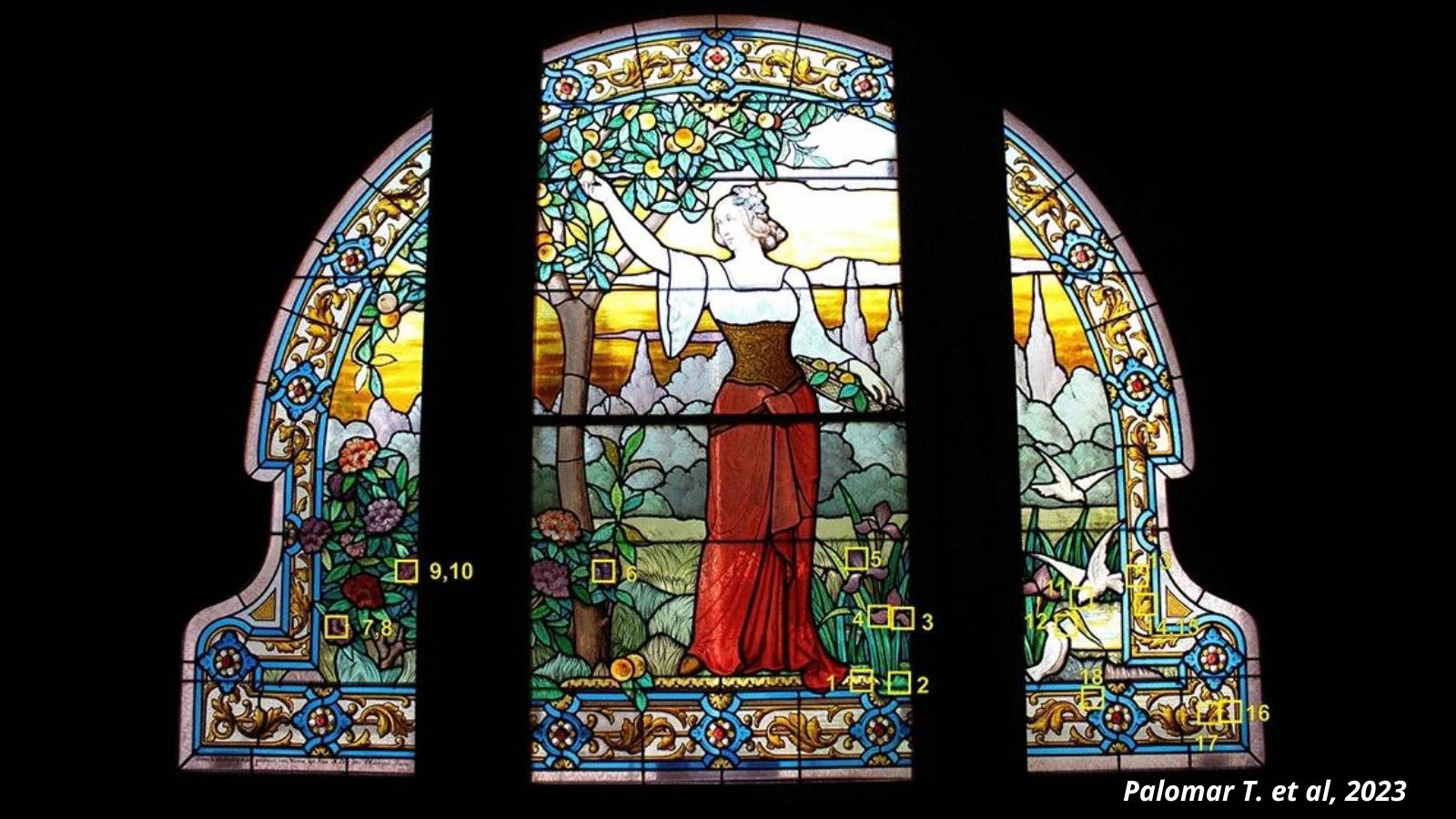 IPERION HS project awarded Dr Teresa Palomar with a fee-waiver to publish her accepted manuscript on September 22, 2023!
Heritage Science journal features an article collection of selected results from the H2020 IPERION HS project (Integrating Platforms for the European Research Infrastructure on Heritage Science). IPERION HS awards selected users with a fee-waiver to provide them with the possibility to publish Open Access in Heritage Science journal, a significant milestone for our users.
Dr Teresa Palomar and her team were granted the Iperion HS TransNational Access (TNA) to assess the "Historical evolution of high-quality glass pieces from the Spanish Royal Glass Factory" with several MOLAB instruments, including the Optical Coherence Tomography (OCT).
The new article by Palomar et. al Assessing the decorative techniques of two Art Nouveau glass windows by optical coherence tomography (OCT) is available online at the following link doi.org/10.1186/s40494-023-01048-6
Moreover, Dr Teresa Palomar will be the Speaker at the #HS Academy Users Meeting in February 2024 to discuss the outcomes of her TNA project.
If you want to learn more about the project, visit the page.