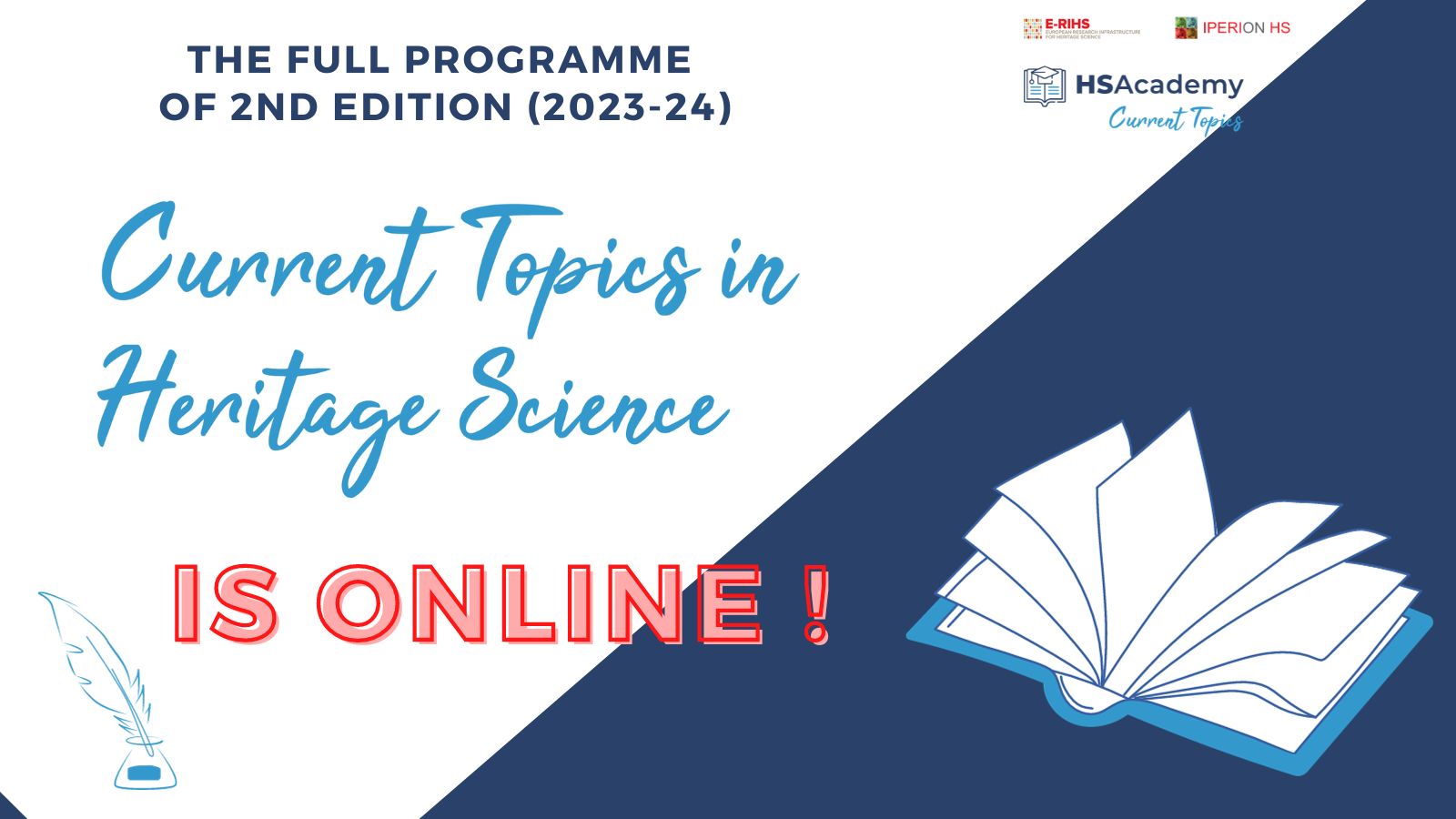 The full programme of the 2nd edition of "Curren Topics in Heritage Science" lectures is now online!
We invite you to click on the link below to explore the comprehensive programme for this new edition:
2nd (2023-24) EDITION LECTURES PROGRAMME
The lectures featured in this edition promise to be truly informative, covering a wide range of subjects related to heritage science. From groundbreaking research findings to innovative conservation techniques, these lectures are designed to provide valuable insights into the preservation and understanding of our cultural heritage.
For those who may have missed out on the 1st edition, fret not! The HS Academy lecture series offers video recordings and an archive of the previous edition, ensuring that you won't miss a single moment of this experience. Simply visit our website for more information on accessing these resources.
For any further information don't hesitate to contact the HS Academy team at: co@iperionhs.eu