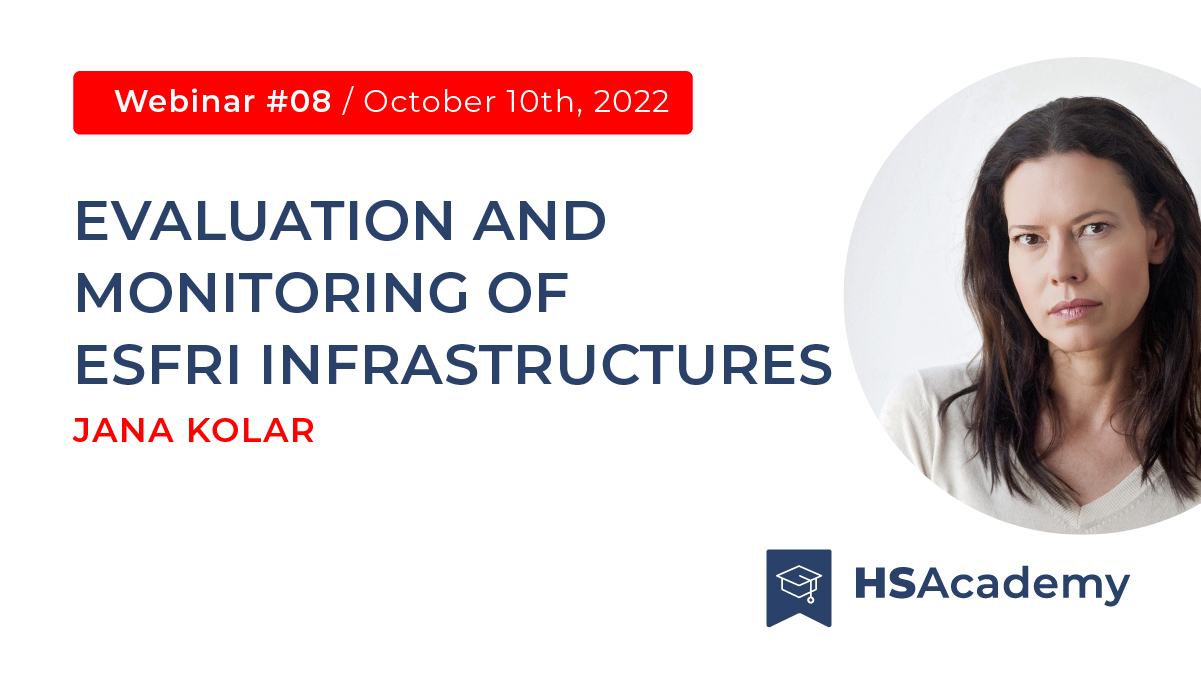 HS Academy Webinar 08/2022: Evaluation and monitoring of ESFRI infrastructures
The webinars are organized by the HS Academy, a collaborative initiative between IPERION HS (www.iperionhs.eu) and E-RIHS (www.e-rihs.eu). The two European projects integrate facilities of recognized excellence in Heritage Science, offering access to a wide range of high-level scientific instruments, methodologies, data, tools and training opportunities for advancing knowledge and innovation in the field.
Jana Kolar will present how to evaluate and monitor the ESFRI infrastructures.
Date
October 10th, 2022 at 2 pm (Rome time zone)
You will learn

How ESFRI infrastructures can be monitored
Which criteria (KPIs) define the standards of an ESFRI research infrastructure
Duration
45 minutes (30 minutes + 15 minutes Q&A)
Speaker
Jana Kolar – is the chair of ESFRI and the Executive Director of CERIC-ERIC, a research infrastructure for characterisation of materials and biomaterials, established by the EC's implementing decision. She has a broad range of expertise, ranging from policy development and implementation, research and innovation, to entrepreneurship. Among others, she was Director-General of Science in Technology at a ministry in Slovenia, chairman of the Board of Slovenian Technology Agency, and a member of the Governing Board of the European Institute of Innovation and Technology. She was a member of the High-Level Group of Innovators for a European Innovation Council, which advised the Commission on how to strengthen support for breakthrough, market-creating innovation and of the ERA Council Forum Austria – a high-level expert body advising the Austrian Minister responsible for Science and Research, for which she was awarded a Golden badge of honour for services to the Republic of Austria.
Registration form for Webinar 08/2022