IPERION HS is a consortium of 24 partners from 23 countries that contributes to establishing a pan-European research infrastructure on heritage science. It offers training and access to a wide range of high-level scientific instruments, methodologies, data and tools for advancing knowledge and innovation in heritage science.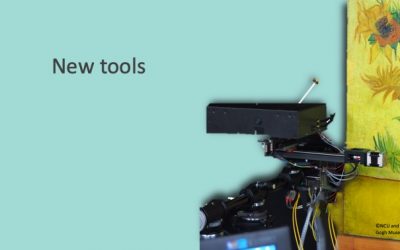 The IPERION HS online catalogue is almost ready! Stay tuned: after the Summer IPERION HS will launch the first Transnational Access call. New tools and skills available for new communities (#archaeology, #paleoanthropology, #built environment)!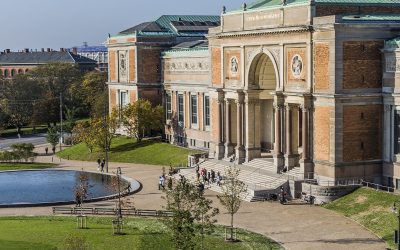 The National Gallery of Denmark wishes to appoint a project researcher in conservation science for a 4-year employment Deadline 16 August 2020 The analytical focus will be on artists' materials and techniques, and on the deterioration of materials. The researcher will...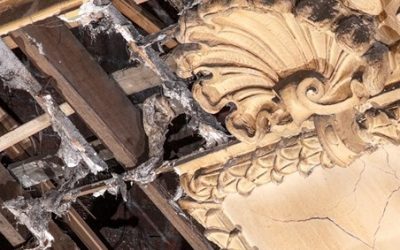 Technical Tuesdays: technical conservation webinars On 30 June at 1 pm, Materials Scientist Dr Francesca Gherardi and Alison Henry, Head of Building Conservation and Geospatial Survey at Historic England will explore the contribution of materials science to the...
Consiglio Nazionale delle Ricerche (CNR)
Koninklijk Instituut voor het Kunstpatrimonium (KIK-IRPA)
Universidade Federal de Minas Gerais
The Cyprus Institute (CYI)
Ustav Teoreticke A Aplikovane Mechaniky AVCR (UTAM)
Stiftung Preussischer Kulturbesitz (SPK)
Agencia Estatal Consejo Superior de Investigaciones Cientificas (CSIC)
Centre National de la Recherche Scientifique (CNRS)
Foundation for Research and Tehcnology Hellas (FORTH)
Magyar Tudomanyos Akademia Atommagkutato Intezete (Atomki)
Israel Antiquities Authority (IAA)
Universita Ta Malta
Universidad Nacional Autonoma de Mexico (UNAM)
Ministerie Van Onderwijs, Cultuur en Wetenschap (RCE)
Universitetet i Oslo (UiO)
Uniwersytet Mikolaja Kopernika W Toruniu (NCU)
Universidade de Evora (Uevora)
National Institute of Research and Development for Optoelectronics (INOE)
Riksantikvarieambetet (RAA)
Javni Zavod Republike Slovenije Za Varstvo Kulturne Dediscine (IPCHS)
University College London (UCL)
The J. Paul Getty Trust (GCI)
Smithsonian Institution (SMI)
Kobenhavns Universitet (UCPH)