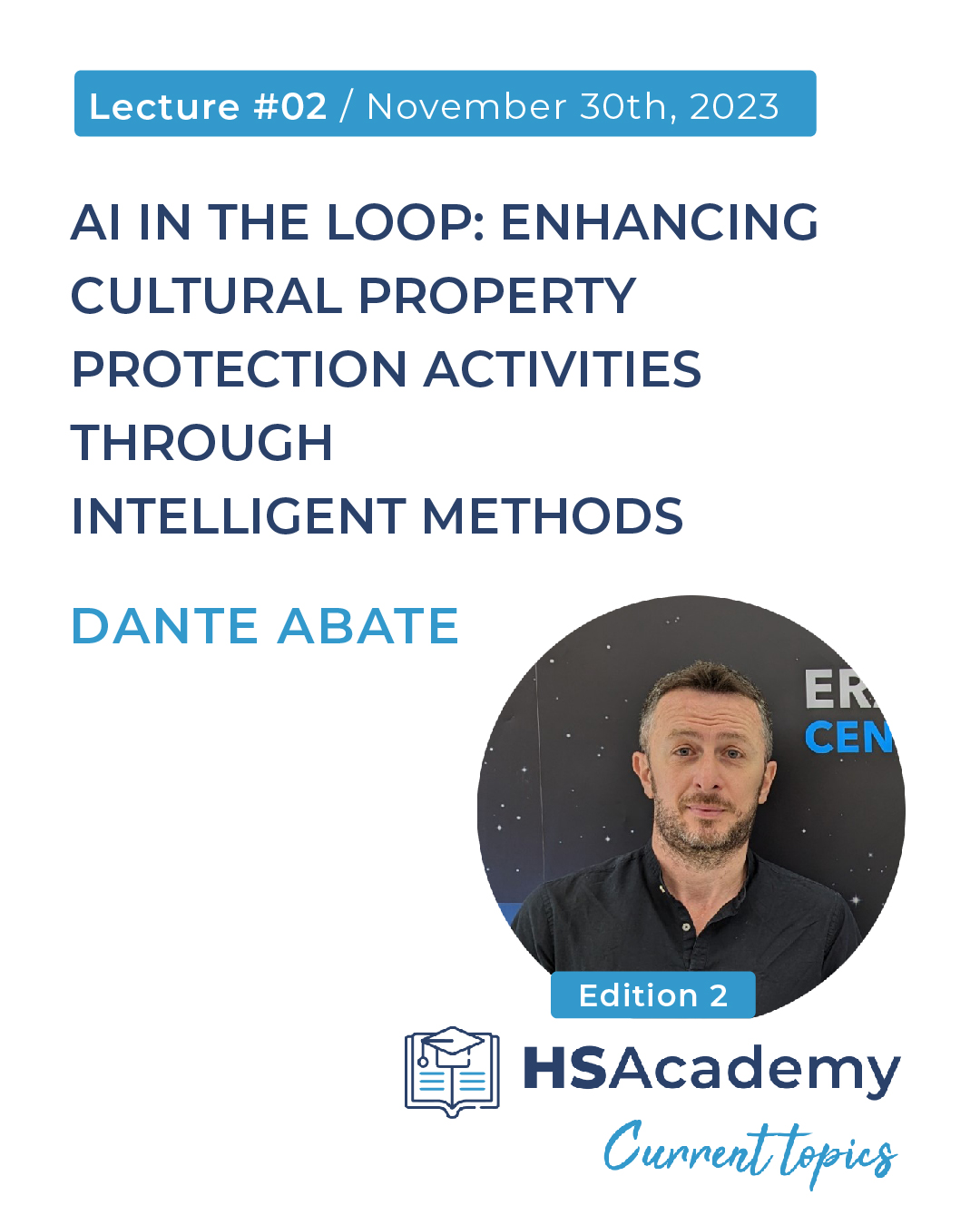 The 2nd edition of "Current Topics in Heritage Science" lecture series has officially started!
The "Current Topics in Heritage Science" (CTinHS)  lectures are organized by the emerging professionals of HS Academy, a collaborative initiative between IPERION HS (www.iperionhs.eu) and E-RIHS (www.e-rihs.eu). The two European projects integrate facilities of recognized excellence in Heritage Science, offering access to a wide range of high-level scientific instruments, methodologies, data, tools and training opportunities for advancing knowledge and innovation in the field.
Dante Abate will deliver the 2nd lecture in the 2nd edition of the "Current Topics in Heritage Science": AI in the Loop: Enhancing Cultural Property Protection Activities through Intelligent Methods on Thursday, November 30th, from 3.00 till 4.00 pm (CET).
The speaker will illustrate how Artificial Intelligence (AI) – powered methods are now being employed to monitor online platforms, enabling the identification, tracking, and reporting of illegal sales and transactions. The lecture will focus on how, through intelligent methods, we can harness the power of technology to offer a proactive approach, ensuring the safety and preservation of invaluable cultural assets for future generations.
Read more and register here: www.iperionhs.eu/lecture-2-2023-24/